The stage is set for an unforgettable evening as Our Dementia Choir with Vicky McClure will take centre stage at the Gala Dinner Fundraiser on 6th October. This remarkable event not only promises to captivate hearts with soon-to-be-announced guest speakers, but also brings awareness to the power Notts County Foundation to support the community of Nottinghamshire.
BBC One show stars Performance

Guest speaker to be announced soon

Tickets are still available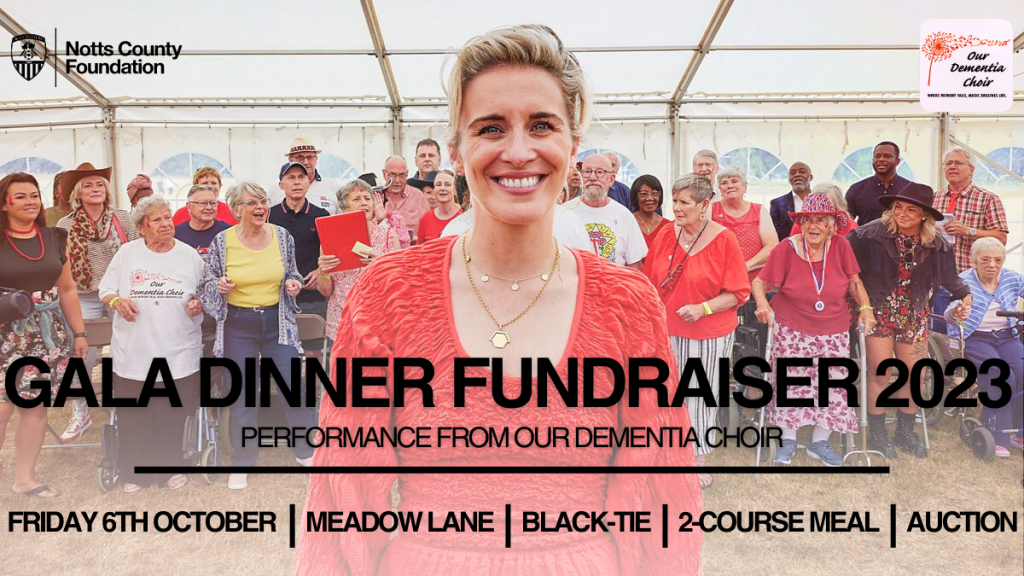 The Notts County Foundation Gala Dinner is an event that will take the charity's events to the next level. It will be a celebration of the work the Foundation puts into supporting the community across the various programmes we deliver. The Dementia Choir's performance promises to uplift spirits and remind us of the beauty in shared moments. Attendees can expect an evening of breathtakingly impressive performance, heart-warming stories, and a reminder of the immense strength in community.
CFO Sam Crawford, is brimming with excitement for the upcoming evening. "We are truly honoured to have Our Dementia Choir grace our stage at this year's Gala Dinner," Crawford shares. "Music is something that is extremely important to me, and witnessing the choir's performance promises to be a moving experience for everyone in attendance."
As anticipation builds for this extraordinary evening, now is the time to secure your spot at the Notts County Foundation Gala Dinner on October 6th. Join us in celebrating the profound impact of music on individuals living with dementia. Let's come together to support the Dementia Choir, share in their incredible journey, and stand witness to the magic that unfolds on stage.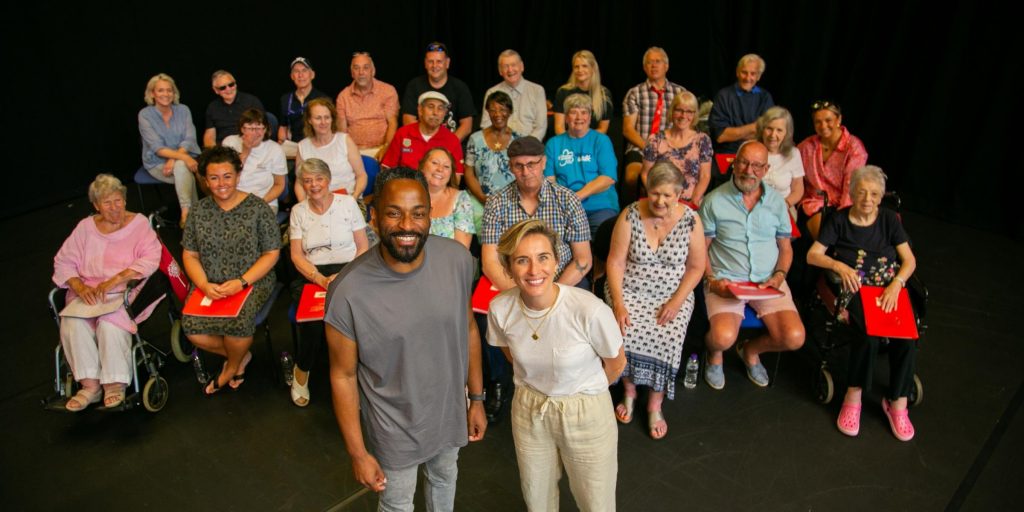 Join us on the 6th October for an evening of entertainment, an exquisite two-course meal, as well as guest speakers delivering inspirational stories. Don't miss your chance to be a part of this unforgettable event – secure your tickets.
For more information on the evening, click here.