Notts County Foundation launch the inaugural Charity Gala Dinner Fundraiser at Meadow Lane on the 6th October 2023. Join us for an incredible two-course meal, special guests and entertainment.
Tickets on sale now

Special guests – Including first team players

Auction for memorabilia and prizes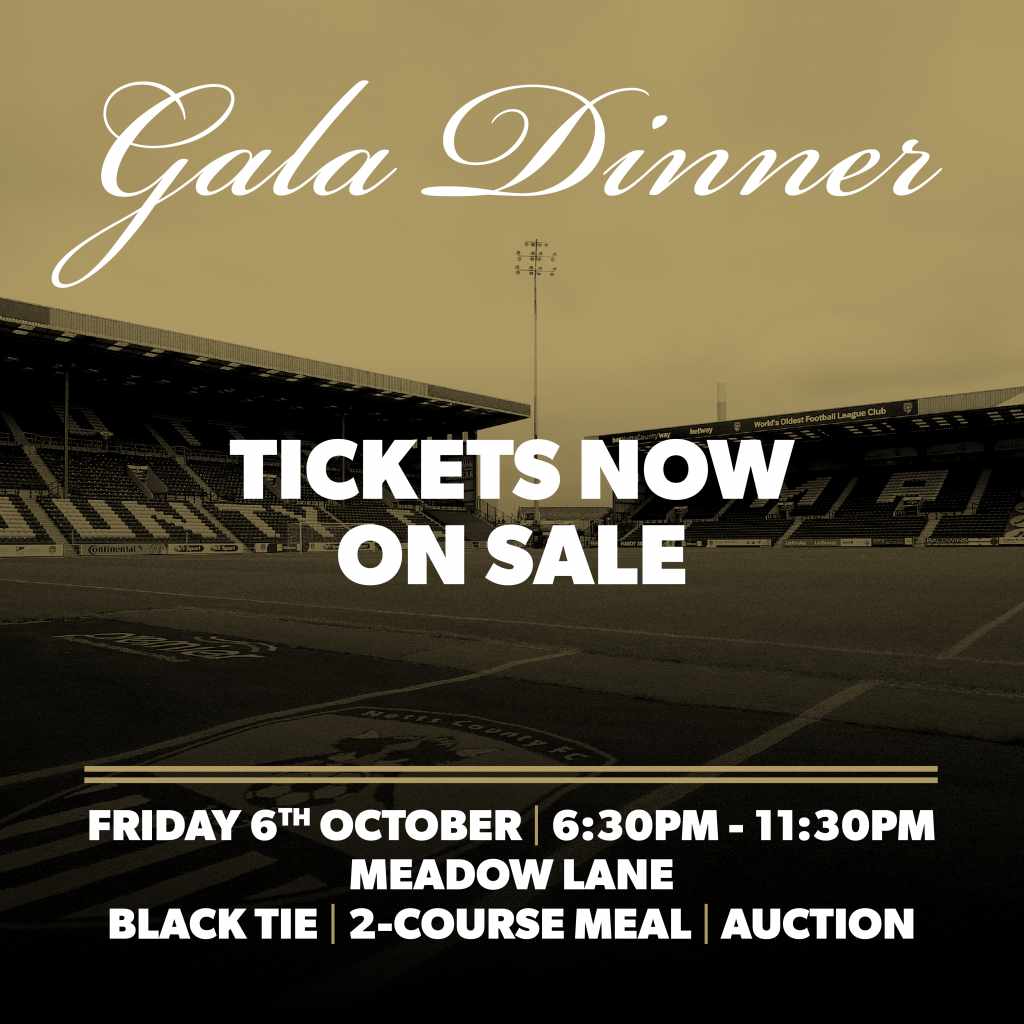 Join us for an unforgettable evening as we launch the Notts County Foundation's Charity Gala Dinner Evening Fundraiser! Taking place on the 6th of October 2023, from 6:30pm to 11:30pm, this remarkable event will be hosted at the prestigious 1862 Suite, located in the heart of Meadow Lane.
Prepare to indulge in an exquisite two-course meal while surrounded by the ambiance of a truly historic venue of football and events. The Gala Dinner promises to be an evening filled with captivating moments, special guests, a thrilling auction, and much more.
Dress to impress, as the event calls for the elegance of black-tie attire. Join us to support the vital community projects that the Notts County Foundation tirelessly work for. It is through events like these that we come together to celebrate the profound impact we have on the lives of those we support.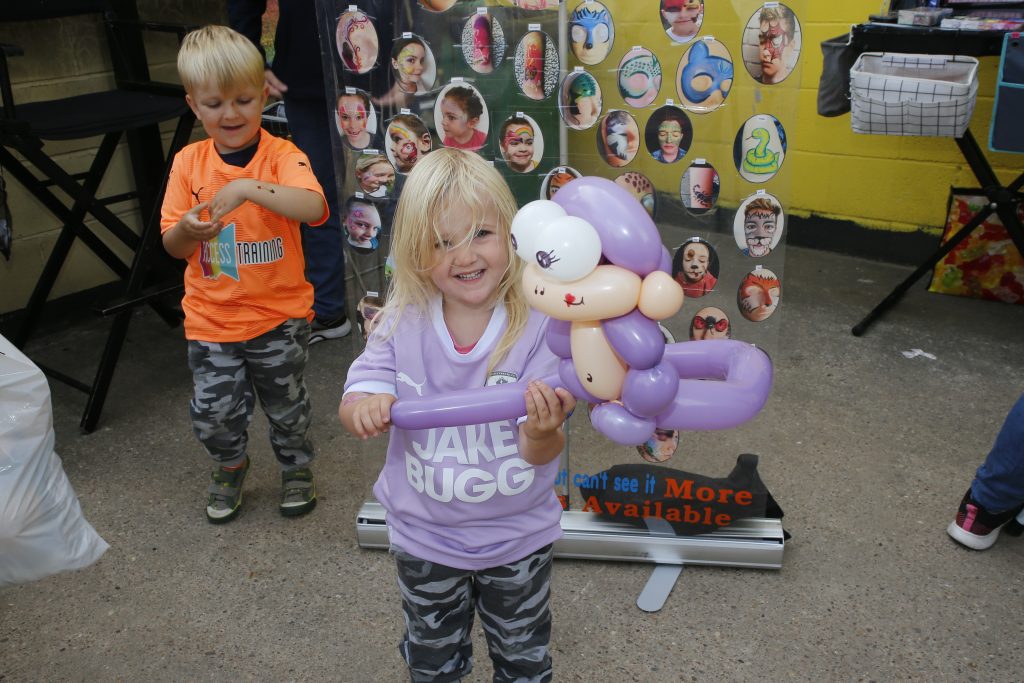 Throughout the evening, you'll have the opportunity to engage with like-minded individuals who share a passion for making a difference. Be inspired by our special guests, who will share their unique insights and experiences. Their stories will undoubtedly touch your heart and reaffirm the importance of the work we do.
One of the highlights of the evening will be our exciting auction, where you'll have the chance to bid on an array of exclusive items and experiences. By participating in the auction, you will not only have the chance to acquire something truly extraordinary but also contribute to the success of our fundraising efforts.
Tickets for this remarkable Gala Dinner Evening are available now. Don't miss your chance to be a part of this extraordinary event and make a meaningful impact in our community. By attending, you're directly supporting the Notts County Foundation's community projects, allowing us to continue our mission of transforming lives and creating a brighter future for all.
Purchase your tickets today and secure your place at the Notts County Foundation's Charity Gala Dinner Evening Fundraiser. Together, let's celebrate the remarkable work we do and extend a helping hand to those who need it most. Join us on the 6th of October 2023 in the 1862 Suite at Meadow Lane, and let's make a difference, one incredible event at a time.
Purchase your tickets for the evening from our exclusive ticketing partner Ticketpass here.