In addition to her recent promotion, Deputy Health Manager Lucy Devine has been commended with a Premier League award for her "commitment to mental health participants that extends beyond the professional obligation."
– Notts County Foundation Deputy Health Manager Lucy Devine has won the 'One Of Our Own' award
– Each club community organisation has chosen an individual who has shown exceptional commitment and contribution to their community
– Premier League Supports is an initiative highlighting the positive impacts that community organisations have in their local areas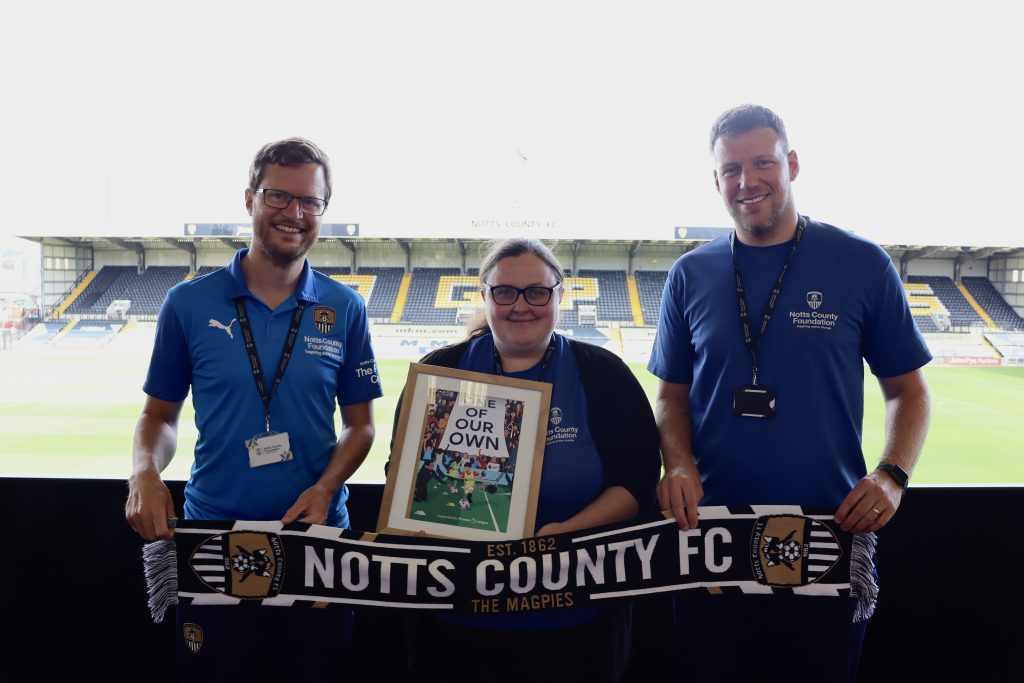 Premier League Supports is an initiative that highlights the work that club community organisations, like Notts County Foundation do in their local areas.
Since joining the Foundation in January 2022, Lucy has been an outstanding member of staff, supporting not only the participants in our health programmes, but also members of staff who have needed wellbeing support.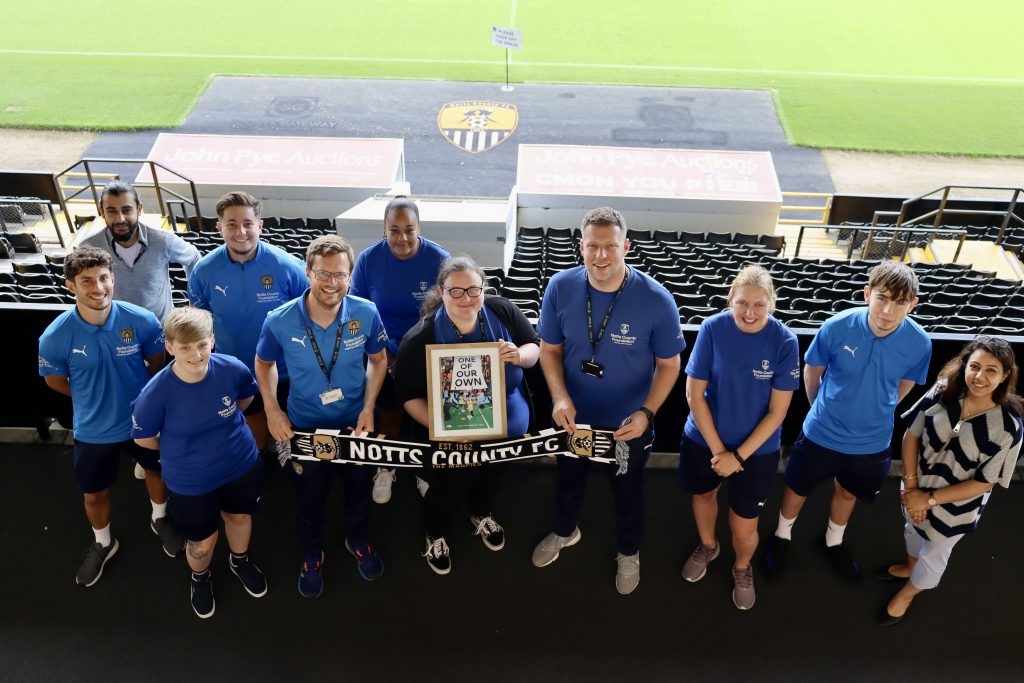 When presenting her with the award, CFO Sam Crawford said: "The thing that stands out with lucy is her commitment to participants extends beyond the professional obligation, which has been noticed since you joined the foundation. The impact you have made on our mental health participants has shone through and is the reason you have been presented with this award as you really are One of Our Own.".
This year alone, Lucy has played an instrumental role in the launch of our men's physical and mental wellbeing programme 'Added Time.' Since its introduction in January, Lucy has delivered the programme at Brendon Lawrence Sports Centre, helping to support men on any stage of their mental health journey.
Health Manager Josh Stevenson reflected on Lucy's award: "Lucy goes above and beyond with staff, and to see the journey you have been on from when you started at the Foundation to where you are now is amazing. You give support to not only our health team, but the whole workforce supporting the team's wellbeing."
The award recipient took time to acknowledge the award she received, saying: "I am so incredibly grateful and humbled to have received the Premier League 'One of Our Own' award to reflect my achievements so far during my time working at Notts County Foundation. I am wholly passionate about my job and the charity's dedication to transforming lives through sport and physical activity."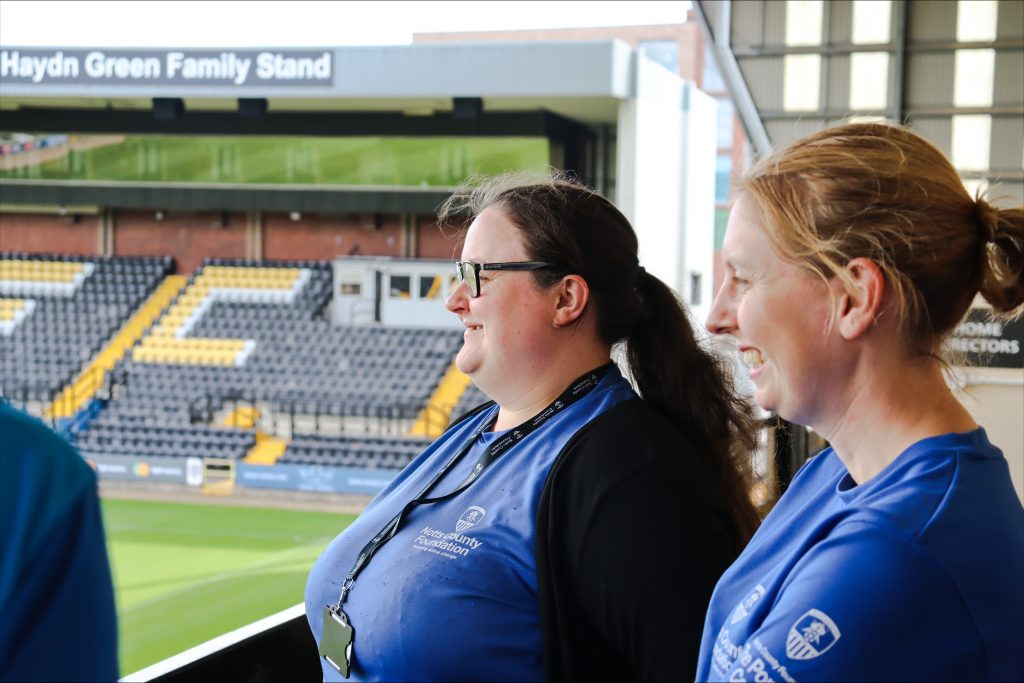 Lucy continued: "Through our programmes, we create safe spaces to talk about mental   health, to break stigma, remove barriers to accessing physical activity and create communities where people feel connected and a strong sense of belonging. I feel I can make tangible differences to peoples' lives, and this is what makes Notts County Foundation and The Portland Centre a great place to be a part of."
"Although it may sound cliché, I genuinely believe the encouragement, unwavering support, and belief in me from both my wonderful colleagues and participants on our programmes has 100% helped me to develop to where I am today, and so I want to say a big thank you to them too!" 
For more information on Notts County Foundation's health programmes, click here, or contact josh.stevenson@nottscountyfoundation.org.uk to get involved.