Notts County Foundation were incredibly proud to deliver the annual Community Day event in collaboration with Notts County Football Club on 25th March.
1500 visitors to the Community Fun Day zone
16,000 in attendance at Meadow Lane, including 1000 tickets donated through the Foundation
Almost £800 raised through stalls and raffle
Young Elizabethan League teams compete in 8-a-side match on Meadow Lane pitch at Half Time
The Community Fun Day was introduced by family fun activities in the Padel court area behind the Kop Stand at Meadow Lane in the early afternoon prior to the Notts County 4-0 victory over Scunthorpe United. Activities included a Climbing Wall and Aeroball courtesy of The Outdoor Education Company, Penalty Shootouts vs Trent Bridge Community Trust's mascot 'Nuts' and Padel Tennis lessons. These activities were accompanied by stalls, a raffle, and tasty burgers from Working Man's Kitchen. The team at Notts County Foundation were delighted with around 1500 people attending the event, with the 200 goodie bags gone in the first 20 minutes! On sale was our new and exclusive The Terrace custom mugs, which we almost completely sold out! On our stalls we raised £432 which is a massive success. The raffle, which had contributions from businesses such as Boots, Annie's Burger Shack and Nottingham Panthers, raised £340. This was made better by the club giving us access to the Family Hospitality and Sensory Suites on match day to maximise our fundraising opportunities. Both of these fundraisers will have contributed to the running of our Foundation.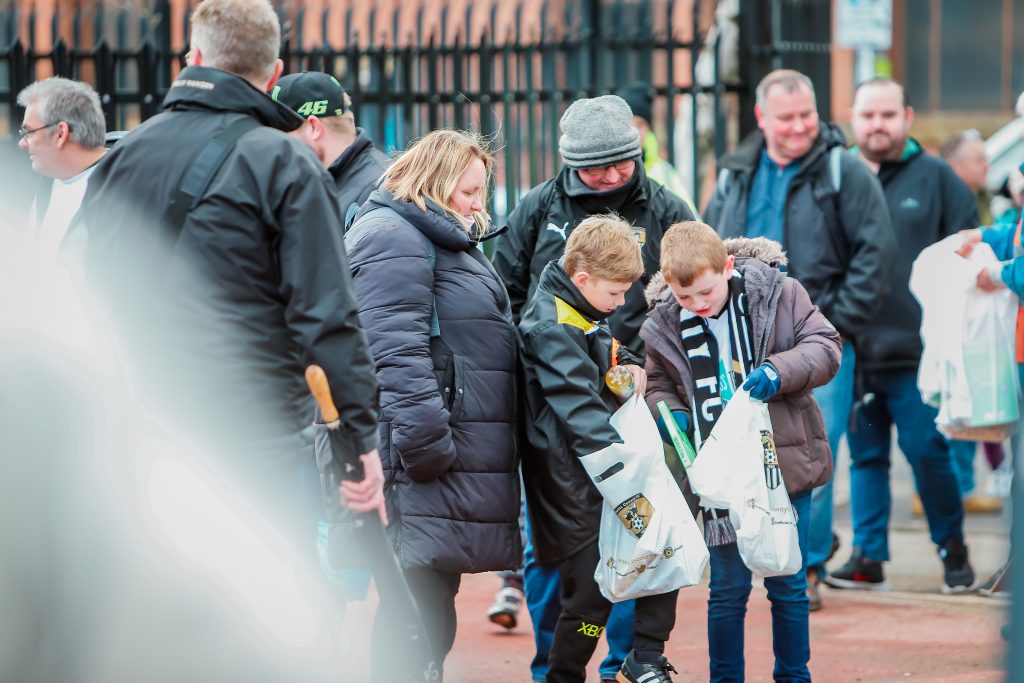 Later in the day, families were encouraged to head into Meadow Lane to find their seats and get ready for what would be a great match between Notts County and Scunthorpe Town. Notts County Foundation were able to distribute 1000 free tickets to parents, children, and coaches from Young Elizabethan League teams in Nottingham and Nottinghamshire, who were extremely grateful to attend a match at Meadow Lane. We are thankful to the club for presenting us with this opportunity, which reinforces their ambition to support the local community. Through the partnership with the YEL and Notts County Football Club, under 8's teams from Priory Celtic and Calverton set foot on the pitch at half time to have an 8-aside match, in which they entertained the travelling .
Sonali Davé, Marketing and Events Officer at Notts County Foundation said: "With thanks to our team at Notts County Foundation and the club, the day was a complete success! It was amazing to see an immense buzz around meadow lane from many families across Nottingham. We cannot wait to continue with our success and organise more impactful events in the future!"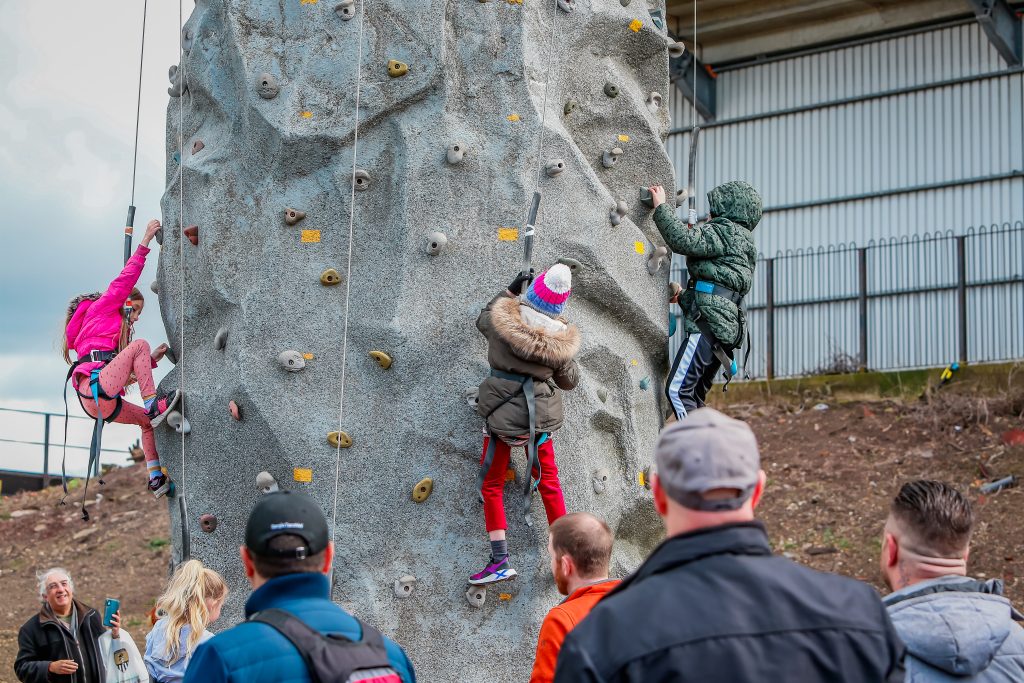 Sam Crawford, Chief Financial Officer at Notts County Foundation said: "We were so proud to have hosted our best Community Day to date last month. Our impact is continuously developing to the wider community which we love to see, and it was a pleasure seeing so many families enjoying their day at Meadow Lane. It was such an uplifting and positive experience."
Notts County Foundation would like to thank all the companies and organisations that contributed to the 'Community Fun Day' and will be sure to work with them again in future events to come. To find out more about our community programmes and events, please email nottscofoundation@gmail.com