We are thrilled to announce an incredible new collaboration between Notts County Foundation and The Seat Lottery, bringing football fans an opportunity to win big while supporting community projects in an innovative way.
New weekly lottery

Supporting community projects

Pick your seat in the stadium
Introducing the Notts County Foundation Weekly Seat Lottery – your chance to win up to £10,000 and other cash prizes in our weekly lottery draw while securing your favourite seat at the heart of the action! For just £2 a month, you can participate in this thrilling lottery where fans can handpick their own seat number. In addition to this, there is also a £1000 accumulator prize fund, where once the target has been reached, one lucky Notts County active seat holder will win £1000.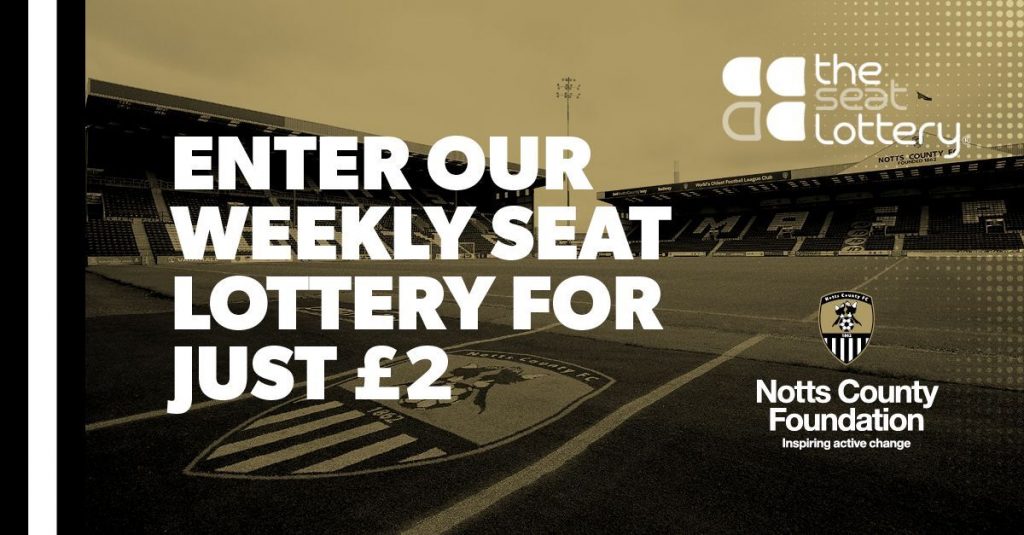 How it works:
Select Your Seat: Choose your lucky seat number within the stadium, giving you a personal connection to the club and its future endeavours.
Draw at Random: Each week, a lucky seat number is drawn at random, making one fan's dream of winning a massive cash prize come true.
Supporting the Community: With every ticket purchased, £1 will be contributed to Notts County Foundation's community projects. Your participation will help create a positive impact on local initiatives and make a difference in people's lives.
Why Participate?
Affordable Fun: For just £2 a month, you get the chance to win amazing cash rewards while enjoying the thrill of the lottery.
Your Seat, Your Luck: Selecting your own seat number gives a unique sense of ownership and excitement.
Supporting a Worthy Cause: Knowing that £1 from each ticket goes towards Notts County Foundation's community projects will give you even more reason to participate.
How to Get Involved
Getting involved in the Notts County Foundation Weekly Seat Lottery is simple:
Visit our website to sign up for the lottery with your chosen seat number.
Make your monthly payment of £2 to secure your entry and support the community projects.
Keep an eye out for the weekly draw announcements to see if your seat number is the lucky one!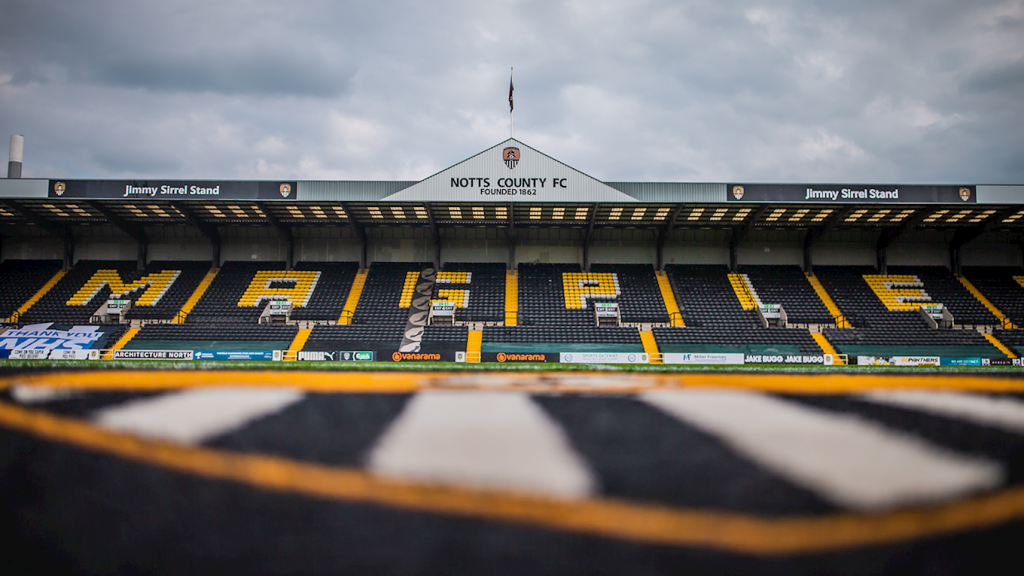 Joining our Seat Lottery is not just about winning big but also about being part of something special – a community of fans coming together to support the club they love and the causes that matter most. Notts County Foundation and The Seat Lottery are proud to offer this thrilling opportunity to fans and the wider community. Your participation will not only add excitement to your matchday experience but also contribute to making a positive difference in the lives of many through the Foundation's community initiatives. Join us now and be a part of the Notts County Foundation Weekly Seat Lottery, where every ticket purchased brings us closer to our goals off the pitch! For any questions on this, please refer to The Seat Lottery's FAQs, here.
To sign up, visit our page here.
Disclaimer: Participants must be 18 years or older. Please gamble responsibly. Terms and conditions apply.