We are thrilled to announce the two guest speakers who will be joining us at our Gala Dinner on October 6th, 2023. This event promises to be a night of inspiration and celebration, and we are honoured to welcome former professional footballer and PFA EDI (Equality, Diversity, and Inclusion) Executive Jason Lee and Notts County Women's captain Holly Fowler as our speakers for the evening.
Jason Lee and Holly Fowler to do speech and Q&Q

Tickets available until Friday 15th September @ 12PM

Discussions about mental health in sport
Jason Lee, a former professional footballer known for his time in Nottinghamshire playing for Notts County, Nottingham Forest, and Mansfield Town will be speaking at the event, likely conveying his passion for equality and inclusion in the world of football. He will bring a wealth of experience and insight to the gala. As the PFA's Executive for EDI, Jason Lee has played a pivotal role in promoting diversity and equality within the sport, making him a fitting guest for an event that celebrates the positive impact of football on the community.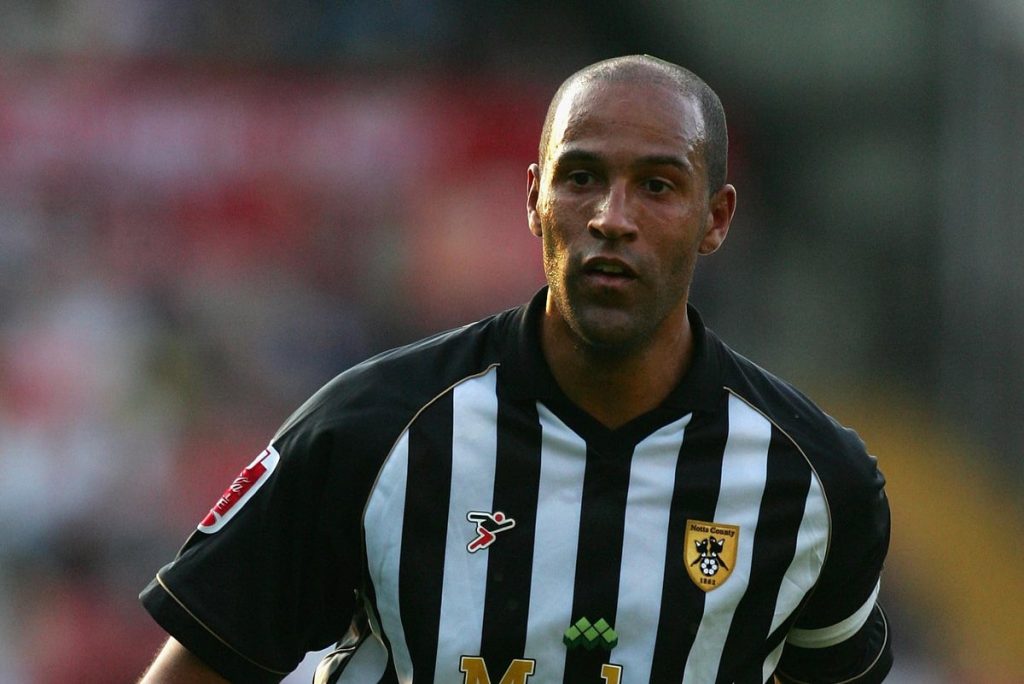 Notts County Foundation CFO Sam Crawford expressed his excitement about the upcoming gala, saying, "We are absolutely thrilled to have Jason Lee and Holly Fowler as our guest speakers for the Notts County Foundation Gala Dinner. Their contributions to the world of football, both on and off the field, are commendable, and their presence at our event will undoubtedly inspire and motivate our guests."
Holly Fowler, the captain of Notts County Women's team, is a local hero who embodies the spirit of dedication and leadership. Her journey in women's football is not only inspiring but also emblematic of the growth and potential of women's sports. Holly's presence at the gala dinner will undoubtedly resonate with attendees, highlighting the achievements and aspirations of women in football. As a Notts fan herself, it will come with no surprise that she is thrilled to be joining us for the evening for a Q&A.
The Notts County Foundation Gala Dinner is a significant occasion that will celebrates the impact of football within the community but also raises vital funds to support our various mental health programmes and initiatives. These projects rely on the generosity of our supporters to make a meaningful difference in the lives of individuals and families across Nottinghamshire.
The Gala Dinner promises an evening of fine dining, entertainment, and the opportunity to hear from our esteemed guest speakers. It's a chance to come together as a community, celebrate the achievements of Notts County Foundation, and contribute to its ongoing success.
We invite everyone who shares our passion for football, community, and positive change to join us at the Notts County Foundation Gala Dinner on October 6th. Together, we can continue to make a positive impact and empower individuals of all ages and backgrounds through the power of football.