Ian Boyd, Notts County Foundation CEO has decided to take on his toughest challenge yet in support of the Foundation's work. As a keen runner, Ian has completed a number of marathons and distance races already, but never an ultra-race, this felt like the next obvious step.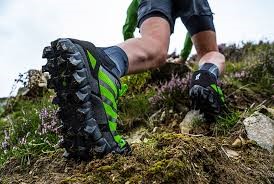 On 10th and 11th July 2021 he will be running in the 'Race to the Stones' event, running 100km, roughly from Oxford to Swindon. Celebrated as Britain's oldest path, the 100km route follows the historic trail past Wayland's Smithy, Uffington White Horse and Barbury Castle before reaching the iconic ancient Stone Circle at Avebury. Check out the route here
Having officially started his 20 week training plan for the event in February he looking forward to the challenge. He said, "I was originally booked in for running this event last year, but 2020 was cancelled due to the pandemic. I am very excited to roll my entry forward onto this year and, restrictions allowing, actually get going in order to compete and raise some vitals funds for Notts County Foundation.
I've always wanted to test myself over an ultra marathon distance. So far I've completed the longest races in London, Edinburgh and Cardiff and am booked in for Belfast this September, but I know this will be a completely different beast! Since 2019 I've been converted to trail running, as opposed to road running and over lockdown I have been lucky enough to get to know many wonderful local routes across the East Midlands. I am looking forward to racing across hills and fields across the ridgeway in the footsteps of romans."
He is aiming to raise at least £1,000 for the Notts County Foundation, which it is anticipated will specifically go towards supporting local projects in the Meadows area of Nottingham. Ian went on to say "Lockdown has thrown bare many wide challenges within society, none more so than recognising the importance of positive mental health and tackling isolation and loneliness. Running has been my release over the past few years, my way of staying both physically, mentally, and emotionally strong. I want to be able to use this in order to raise money for others similar challenges."
Over the coming months we at the Foundation aim to work much more closely with members of the Meadows local community in order to engage, listen and support where we are most needed. This will include working in partnership with local community members on campaigns focused in on the importance of keeping positive mental health and tackling loneliness and isolation.
You can sponsor and support him here